Half way through the month, one lucky gambler was able to become an instant millionaire after they triggered a progressive jackpot while spinning the reels on Mega Fortune, a video slot developed by Net Entertainment. This lucky gambler was able to win a total of €2,924,384.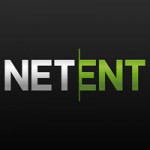 Net Entertainment released a statement regarding this win, saying: "Mega Fortune remains as one of the best of the video slots in the online gambling market. The game continues to provide punters with countless opportunities to become a multi-millionaire. The punter who triggered this €2,924,384 win has stated that he will use the money towards a new house, a family vacation and a series of new cars for his family."
This is the twenty second time that a progressive jackpot has been triggered on Mega Fortune. The video slot holds the record for the largest progressive jackpot to ever be triggered in the online gambling market. This is a smaller win than normally triggered on the jackpot, normally you will find that the progressive jackpot in Mega Fortune will pay out roughly four million Euro's. The largest jackpot to be won through this slot was worth €17,860,868 and was won early on in 2013.
You can now play Mega Fortune by registering an account with any casino that boasts the Net Entertainment software. You just won't be met with an exciting gameplay experience but you will also be met with multiple opportunities to win a life changing amount of money.