Every week someone's life is changed due to online gambling, punters wager at various casinos in hopes that they can trigger a jackpot win. Each week one or two online punters have their wishes granted, this week one punter was able to win £142,644 while playing Deal or No Deal at JackpotJoy.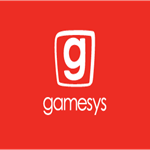 JackpotJoy released a short statement regarding this win saying, "This makes this over one hundred times that this jackpot has been won. It is a game that constantly proves to be popular and has players turning to it for the large jackpots it produces. We are of the opinion that Gamesy's has done remarkably well with its design of this slot. Gamesys has become a part of our online casino and is one of the core games that our punters love."
Deal or No Deal is a unique slot designed after the fan favorite TV show. This 5 reel, 20 payline slot boasts a variety of features such as free spins, a bonus round, multipliers and wilds. This in return allows for punters to have a better opportunity at triggering larger winning combinations. The slot boasts a variety of symbols that you'll remember from the television show, you will see cases and the host while spinning the reels. This in return makes for a realistic experience that makes you want to watch Deal or No Deal all over again.