Bwin.Party Digital Entertainment, one of the larger gambling firms within the online gambling industry revealed this week that they will be closing one of their oldest online casinos "GetMinted". The reason for this is because of a series of regulation laws being applied within the United Kingdom, these regulation laws have resulted in dozens upon dozens of operators leaving the market. The United Kingdom online gambling industry will soon be nonexistent as operators don't want to pay the large fee's needed to operate within these markets.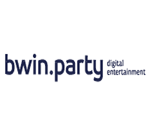 GetMinted players were told by email that the casino would be closing very soon. August 28th, 2014 will be the last time that GetMinted punters will be able to enter the casino and play their mass amount of casino games. The email also told players that they would have to withdrawal all of their funds on August 28th at the latest. Everyone of those punters will be paid their withdrawals at Bwin.Party Digital Entertainment focuses on being an honorable and trustworthy operate within the online gambling market, that is why Bwin.Party owns a total of forty seven online casinos which is soon to be forty six.
This doesn't mean that GetMinted won't return sometime in the future. United Kingdom government officials just need to realize that they need to lower the fees that operates will have to pay out and have to lower the taxes that punters will have to pay on their winnings. If government officials within the UK can accept this then it'll result in the UK once again having one of the best online gambling markets in the world.