Boyd Gaming has revealed that they have hit a key milestone within the online gambling market in New Jersey. Since November, 2013 Boyd Gaming has lost profits with each passing month but in the month of July they were able to break even. The CEO of Boyd Gaming, Keith Smith noted that revenue will continue to break even for the rest of the year but that he has full confidence that come 2015 profits will shoot through the roof and allow for them to earn large quantities of money.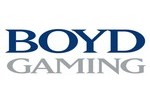 Keith Smith said the following, "We knew that when we entered the New Jersey gambling industry it would result in us losing profit for more than likely a full year but that the potential to earn money after that first year would be incredible. We have the help of Borgata and Bwin.Party so the losses haven't been as bad as out analysts once previously thought. We aren't the only developers who have had that issue but we are the first developers who were able to break even. I have full confidence that we will also be the first developers to turn a profit. So until then we will continue to truck on through this battle in hopes that the light at the end of the tunnel will be more than profitable."
Clearly Keith Smith has high hopes for the New Jersey online gambling market. We shall continue to keep you informed on what is happening with Boyd Gaming's revenue in the future. We suspect great things will come from them in the future.