Sony revealed this week to their millions of loyal fans that they haven't given up on some of their beloved characters from previous generations. We all know that characters like Nathan Drake from Uncharted will continue to remain as a headliner for Sony for the next generation. Older characters such as Jack and Daxter, Crash Bandicoot and Spyro have all been forgotten to the majority of people. Long time fans of Sony know that Jack and Daxter, Spyro and Crash Bandicoot were some of the big names that helped pave the way for Sony in the video game industry. All of these years later fans believe that Sony should show a bit of respect towards these fallen characters.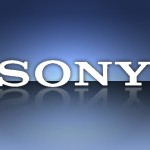 After nearly a full generation of older gamers complaining about how Sony have neglected these characters Sony revealed that they have developers working on new installments in these franchises. This means fans of Jack and Daxter, Spyro and Crash Bandicoot can all be expecting a new installment for each one of these franchises. This will mark the first time that either one of these franchises have returned to the Playstation in two generations. Spyro and Crash Bandicoot were designed for the Playstation 1, Jack and Daxter on the other hand was designed for the Playstation 2.
Regardless of when these new games come out you can expect top quality visuals, impressive new gameplay and incredible storylines that fans of these series have never experiences before. As always we'll inform you on any updates released relating to these fallen characters being revived.