LG, one of the largest companies in the world revealed three new tablets for their G Pad Series. This came as a shock as just sixth months ago LG revealed a new tablet that is currently on the market. LG is one of the largest manufactures in the world. They create home appliances, Televisions, Mobile Phones and Tablets. Each one of their mobile phones and tablets offer an incredible experience that has no issues while you're using them, even if you're using them with high intensive tasks.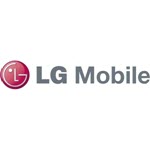 Jong-Seok Park, the CEO behind LG made the announcement at an consumer electronics expo saying: "Customers have told us for years that they want a wider array of tablets and mobile phones that they can use created by LG. The LG G Pad 2 was meant to be released alongside these three other tablets but as our fans kept on wanting me we knew that we had to release one of these tablets and then focus on the other three throughout the year. We have one model that is seven inches, the second model is eight inches and the final model is ten inches. All three of the models will boost the KitKat Stock Software, we have not changed anything about the Android KitKat software which gives a fluent and smooth experience while using anyone of these tablets.
The new tablets are set to be released between May 13th and May 16th, you will be able to purchase them at any of your local big name electronic stores such as Wal-Mart or Target.