Northern Bear Casino, an online casino based out of Canada has announced that they've closed their doors for good. It's only been two years since Northern Bear Casino first began operating as an online casino. The Canadian market is controlled by Maple Casino & Royal Vegas Casino, and this makes it that much harder for any new online casino in Canada to become popular.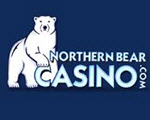 Northern Bear Casino ran their operating in Saskatchewan, Canada. The Canadian White Bear Tribe & GeoBet both operated this online casino. This casino wasn't licensed by the Saskatchewan Provincial Government but they were able to continue operating due to the sovereign rights given to Canadian Tribes. GeoBet found a loop hole in the system and exposed it thinking that they'd have one of the most popular online casinos in the country. Unfortunately the exact opposite happened and they weren't able to reach half the level of popularity that maple casino has.
Officially the Northern White Bear Tribe has said that their closing down their online casino due to economic conditions. They said that the online gambling industry is competitive and high in costs. Essentially they were saying that they didn't have the means to run this casino after their popularity was nonexistent in their second year of operating.
We will update you if Northern Bear Casino plans on re-opening in the future but more than likely they'll be closing their doors for good. There is no word as to how GeoBet feels about the closing of their online casino, most likely they lost on their investment instead of turning a profit.