The NYX OGS Gambling Platform will now be making its way to the Royal Panda online casino within the upcoming months. The reasoning for this is because Royal Panda & the NYX Gaming Group have signed a content supply deal, this information being revealed by NYX themselves. This deal will have hundreds of various games ported over to the Royal Panda library. These games will include hundreds of slots, roulette, scratch cards and blackjack. These games will go live later on this year with the rest of the games going live in January.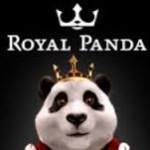 NYX OGS is by far the most expansive gambling platform available to be used in the online gambling industry to date. The reasoning for this is because their platform consists of a variety of other software's such as NetEnt & NextGen Gaming. This means that whomever is registered with Royal Panda will now be able to access some of the most exclusive slots & casino games available on the web.
The EVP of Business Development at NYX Gaming Group stated, "The innovation we see in the online gambling space never ceases to shock me. Yet again another honorable, innovative operator has chosen to work alongside NYX & we couldn't be more proud. I look forward as does everyone else in the company to working closely alongside Royal Panda in the upcoming years."
It appears that this content supply deal was mutual, both companies earning something out of one another. Hundreds of casino games will now be available at players finger tips at Royal Panda Casino starting late 2015 – early 2016.