Gorilla Go Wild has just been announced by NextGen Gaming, along with that announcement it was also revealed that it'll be available at an online casino favored by many within the next twenty for hours. Gorilla Go Wild is a new video slot on the market from NextGen Gaming, a software developed owned by NYX Gaming. This new slot is now available at William Hill Vegas, one of the better online casinos available in the market. Gary the Gorilla is the main character and he'll take you along for a journey through the jungle in hopes of finding some serious riches and some bananas. You will find that this slot offers a series of key gaming and social elements that makes for an all around fun experience.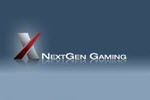 When you first load this slot you will notice Gary the Gorilla to the bottom left hand corner eating a banana. Beside him to the right hand side is the reels which consists of various symbols such as Gary himself, a Toucan bird, Golden Coins, Themed Poker Symbols and more. Behind Gary and the reels is the jungle itself, you see lush green foliage and large tree's surround the reels. This gives players a theme that is not only beautiful but fun to experience.
You can experience Gorilla Go Wild, you must first enlist an account with William Hill Vegas and deposit a sum of money into your account. This in return will give you money to wager which can be used on Gorilla Go Wild.