A new rumor that could possibly be game changing to the online gambling market is floating around the web currently. It appears that the Australian Business Journal is claiming that high-level sources have stated that a merging deal with Tabcorp and Tatts Group is inevitable and that'll it happen far faster than people will expect. These deals have been floating around for the last two weeks, more high level sources throughout the industry continue to claim that indeed these rumors are true.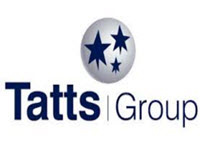 If this deal was to become a reality then it would mean that a new gambling giant worth a total of $9.4 Australian dollars would now be operating in a whole new level. This companies have reportedly been in talked for the last six months. This merge would see Tabcorp purchase out the Tatts Group & take over its operations, no employee's would be fired in the process from either company.
There are other sources that are saying that this deal won't become a reality, that there is no way either one of these gambling firms would want to merge with one another. Another high-level source from the Australian gambling industry stated that Tabcorp and Tatts ended their talks more than two months ago as neither companies were able to come to an agreement. Regardless of either one of these rumors, if they merge together then major changes could be coming to the Australian gambling industry. Rather these changes would be in the benefit or harm of punters has yet to come to light.